Entertainment
Log in to save this page.
dy

Down in Texas, the word hardbody is as much a part of everyday vernacular as pickup truck is in these parts of the country. In fact, Texans know that hardbody means pickup truck.
Log in to save this page.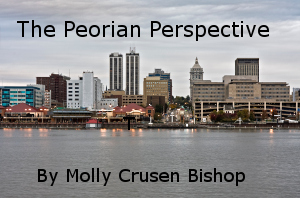 AIDS/HIV awareness will be at the forefront of a benefit Friday night that was planned as part of an upcoming Peoria Players Theatre production of the renowned musical "Rent."
"A Night With Friends," a cabaret-style event scheduled for Friday at 6 p.m. at The Waterhouse...
Log in to save this page.
Winterfest, downtown Peoria the ice skating rink that debuted this year, has been deemed a success and will return next year, officials of the event said Tuesday.
Nearly 12,000 people enjoyed the PNC-sponsored Winterfest that ended Monday, the Peoria Civic Center announced.
The rink opened Nov. 30 and wamer-than-usual weather...