Log in to save this page.
Glen Barton
Glen Barton's post-Caterpillar 'career' is helping improve education in Peoria, grow new businesses
Some days Glen Barton isn't sure he is retired, even though that's what they called it when he left Caterpillar Inc. in 2004 after five years as the company's...
Log in to save this page.
Carl Cannon
Carl Cannon strives to make respect 'the new cool'
He's loud and boisterous. He gets heard.
He's also charming and kind to most, scary and firm when needed. People respond to him.
He's intelligent and knowledgeable. People listen to him, respect...
Log in to save this page.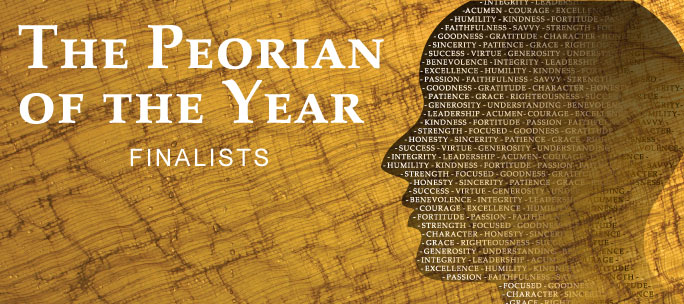 Read more...
Log in to save this page.
Bonnie Noble
Bonnie Noble's vision for Peoria Parks and Recreation brings stability with top programming, staff
When she was in school in River Forest, a Chicago suburb, Bonnie Noble found that the field trips she enjoyed most were simple nature walks.
Local Not for Profit:...
Log in to save this page.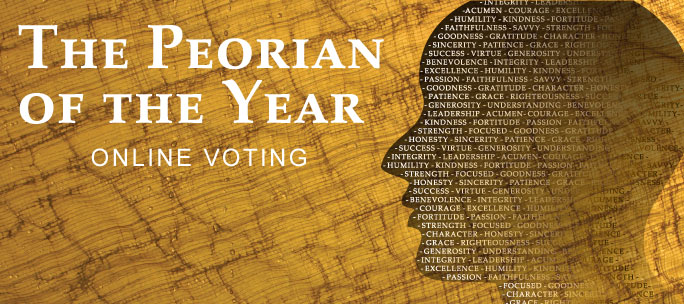 Read more...

Log in to save this page.

The annual Peorian of the Year award celebrates leaders and visionaries from our community who are building off the past and moving Peoria forward. Nominations will be accepted online during the months of November and December. Finalists will be selected by The Peorian editorial board and notified in January. The finalists will be revealed in the March/April edition of The Peorian. Members of the community will be able to vote online for the Peorian...

Become a Guarantor

Support your favorite magazine both online and in print.