Education
Log in to save this page.
Junior high school students at Riverview Grade School reached for the sky — and then some — when they launched a weather balloon that aimed for the edge of the Earth's atmosphere Wednesday.
With science teacher Emily Dawson and a meteorologist from the National Weather Service leading the charge, the balloon was launched from the Caterpillar Inc. demonstration center in Edwards after a rain delay and traveled northeast before giving...
Log in to save this page.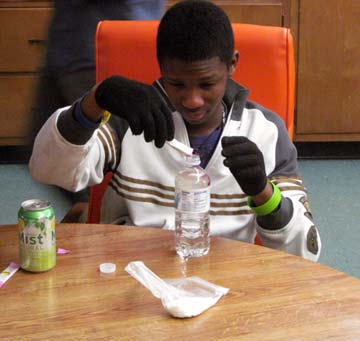 (Photo by Paul Gordon) A student at Manual Academy in Peoria pours a packet of sugar-free...